"Oh, why am I not of stone, like you?"
It is important to know how to see the difference between Man and Monster.
We are not black and white. Beauty clothed in white can have dust in its stomach or venom in its mouth. A monstrous body may hide itself behind veil of flowers.

This time Hugo leads us to medieval Paris with its gothic architecture. An ugly, young man Quasimodo lives lonely in the Notre-Dame Catherdal, having only Claude Frollo, the cathedral's archdeacon who adopted him 20 years earlier.
Suddenly they both fall in love with a young, beautiful Gypsy, Esmeralda. Esmeralda doesn't share their feelings - she's in love with
Phoebus de Chateaupers
, the Captain of the King's Archers, but he treats her like an object.
Esmeralda is considered to be a witch, and hides in the cathedral. Quasimodo loves her innocently and spiritually, but Frollo starts getting mad from lust, that educated, soulful man is dragged down by a low need - this affects his morality and kindles an internal war within his mind.

There happen a lot, we meet plenty of mysterious characters and all this ends with purely dramatic epilogue. Everything in the dark, gothic atmosphere.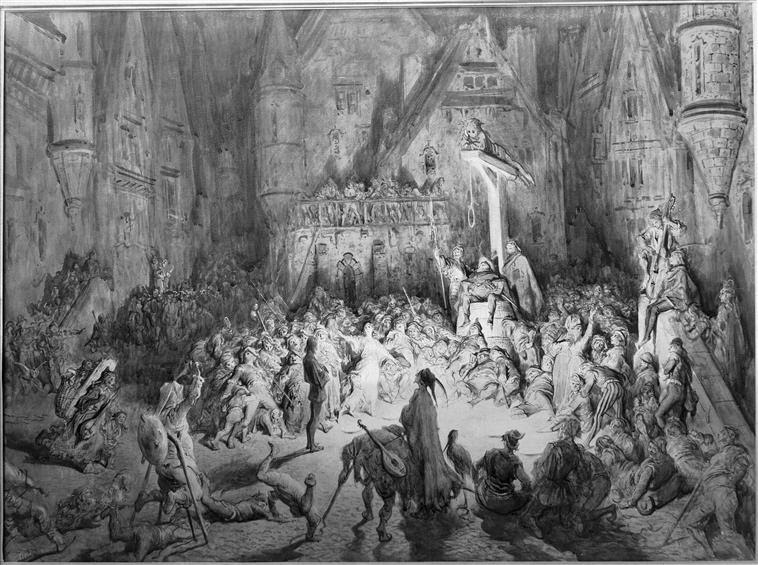 "When they tried to detatch this skeleton from the one it embraced, it crumbled to dust."